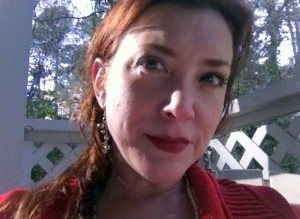 Freelance writer and fiber artist Deborah ("Debbie") Held has been putting a spin on words since 2005. Her hundreds of bylined articles have appeared in local, regional and national publications, including: Spin-Off, PINK magazine, the Atlanta Business Chronicle, Points North, Today's Chiropractic, KNOW Atlanta, Atlanta Woman, OZ Magazine, The Atlanta Jewish Times, DeKalb Champion and more.
Debbie's background in business writing helps her approach each assignment with her own unique angle and flair. An easy-to-work-with attitude makes her the go-to writer for a list of long-term clients.
In addition to publications, Debbie writes for small- to midsized businesses, providing on-point copy for case studies, product literature, online content and ghosted blogs. (She's also a whiz at Constant Contact!)
In her (limited) downtime, Debbie can be found surrounded by her ever-growing stash of wool and fiber-related treasures, spending time at her spinning wheels, and walking her Italian greyhound and aging beagle. They all live in the Atlanta area.